Shopping
Shopping
There are many shops and markets for shopping on the Guadeloupe Islands. You will find your favorite European brands like Mango, Lacoste, Lancel, L'Occitane… and french pharmacies ! You are looking for a gift to take home? Unique jewels, sarongs, spices, clothes, rum, chocolate, colorful home made Rum Punch, local fruit jams or international award winning rums, be ready to bring Guadeloupe Islands back home!
Tips: the official currency in Guadeloupe Islands, like in France, is the Euro (€). Change may be given in the Euro. Major credit cards are also widely accepted.
Savory Coffe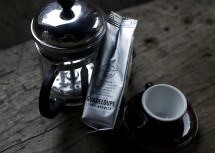 Bring with you our coffee 100% Arabica ,"Bourbon Pointu" type. The quality is comparable to the Blue Mountains in Jamaica. Today, the quantities of production are very small. You can only find it on the archipelago.
---
Spice it up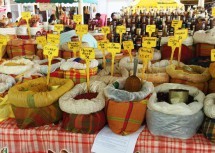 In any our colorful markets, you will find amazing spices to give a Guadeloupean touch to your dishes.




---
Chocolate Delight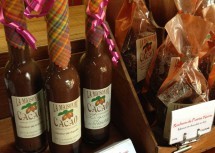 At la "Maison de Cacao" in Pointe-Noire,Basse- Terre, you will find chocolate bars, cocoa beans, cocoa liquors and incredible chocolate cakes….

Artistic T-shirt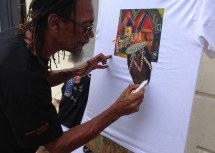 When you are in Pointe-a-Pitre market, don't miss artist Joël Nanquin and his unique arty t-shirts!
---
More about shopping
Rhum Shop
Shopping malls
Our colourful markets
Local boutiques
Rum Shop
Guadeloupean rum, or Rhum as it is called, is treasured by both locals and true rum connoisseurs for the high quality and signature taste, results of time honored distilling traditions still used today. Rhum Agricole is especially coveted for its pure, unique and intoxicating flavor as it is distilled from fresh sugar cane juice, as opposed to molasses. Bringing home some of our international award winning rums is a Must!
Bologne Rum
Rivière des Pères
Basse-Terre, Basse-Terre
Tel. (+590)590 81 12 07
contact@rhumbologne.fr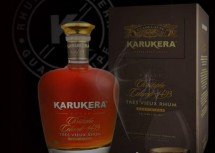 Karukera Rum
Section Bélair
Sainte-Marie
Capesterre Belle Eau – Basse-Terre
Tel.: (+590) 590 254 220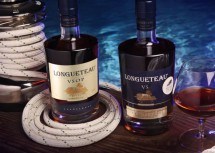 Longueteau Rum
Domaine du Marquisat
de Sainte-Marie Capesterre
Belle-eau, Basse-Terre
Tel: 0590 86 07 91
---
Shopping Malls
You will find your favorite French brands in our modern shopping malls. From Mango to Lacoste, take the opportunity to buy French couture for the prices of Paris. After all where are in France, we also have Carrefour and all the french product.

Shopping Malls open between 8:00 am and 8:00 pm
---
Destreland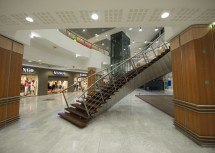 Located in baie-Mahault, Grande-Terre's largest, most modern shopping mall, Destreland, has more than 180 boutiques (Mango, Lacoste, Sony, L'Occitane…), restaurants, stores and pharmacy.
---
Milenis
Located in les Abymes, Grande-Terre. Milenis is a few minutes from the airport, which is a shopping destination in its own right. Dollars is accepted.


---
Galerie de Houelbourg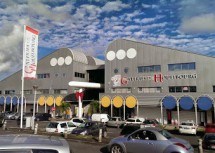 In the heart of Jarry in Baie-Mahault, Grande- Terre, Galeries de Houelbourg is a small shopping center where you will find great shops such as Jheïpour (ethnic jewels), Serge Blanco (Clothes for Men), Make up Forever (MakeUp), Rive Droite (Luxury Clothes)…
Bas du fort Village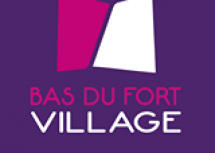 Located in Le Gosier, Grande-Terre, is next to La Marina and Fort Fleur d'Epée. It's a small shopping mall with a supermarket, shops, pharmacies…
---
Our Colorful Markets
Between jewels, souvenirs, fresh products and craft art, you will find a gift to take home. Here is a selection of the best markets in Guadeloupe Islands but if you are interested in French products, or Guadeloupean made souvenirs, you'll find them all as you explore the island.

---
Sainte-Antoine Market
Saint-Antoine market in Pointe-à-Pitre,a listed historic monument, offers an evocative journey into the world of Creole flavours and aromas. Open Monday to Saturday, 6am to 3pm. Between Rue Peynier and Rue Frebault.
---
Basse-Terre Market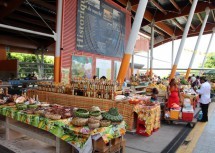 Basse-Terre market is a wonderful building. A belfry, made by the architect Ali Tur in the 30s, was preserved as an emblem of our heritage. The fruit and vegetable market is a display of the local agriculture. Open Monday to Saturday, 6am to 3pm.

---
Market in Sainte-Anne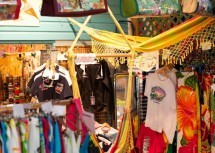 The daily colorful market of Sainte-Anne is located in front of the small fishing port. After the beach, go for a walk and visit the 15 stores of the art craft village.
Night Market Le Gosier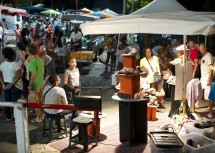 Le Gosier market is famous for its night openings every Friday evenings, giving life to the waterfront. Fruit, vegetables, local specialties and crafts can be found there.
---
Local Boutiques
For an exclusive Guadeloupe Islands shopping experience, ckeck out the Independant boutiques located on each island. We have made a selection of our favorites shops.

Shops and stores are generally open from 9:00 in the morning to 13:00 in the afternoon and from 15:00 to 18:00 daily, as well as on Saturday mornings. Most stores are closed on Sundays.
ZOOM ON: Shopping in Pointe-a-Pitre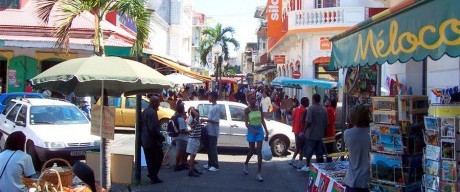 Shopping hot spots include the Center Saint-John Perse, and the boutiques and jewelry shops of Frébault, Nozières and Schoelcher Streets. Shoppers will also find many smaller stores and stalls on the noisy, animated side streets.
---
Coats of Arms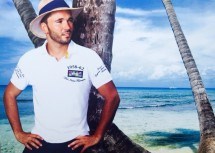 Luxury fashion and accessories brand inspired by Caribbean travel, culture and history.You can buy them at the Golf in Saint-Francois, Grand-Terre as well as at the cruise terminal, the Coat of Arms store in Pointe-a- Pitre or at the Airport (Arrival floor). You can also order them online via the Coat of Arms website.
---
Eden Jewels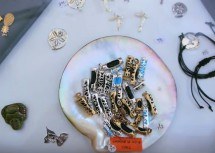 Eden is located Jean Calot street. It's a jewel designer. His creations is just amazing!
---
Coco Mango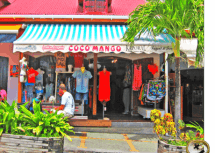 Located to Jean Calot street in Terre-de-Haut, Les Saintes, Coco Mango propose a great choice of colorful and brand clothes.
---
Tata Somba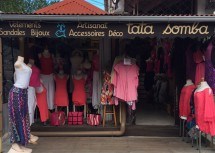 Tata Somba is located Jean Calot street in Terre-de-Haut, Les Saintes. You will find jewels, accessories, clothes and art craft.
---
Taïnos
Taïnos is our famous Guadeloupean Brand! The name Taïnos comes from the Native of the Lesser Antille, a pacific people who loved life and really bonded with nature. Website
---
The Coconut House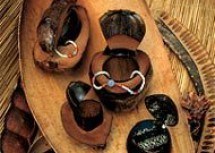 La Maison de la Noix de Coco is a shop and an eco friendly-museum. You will find coconuts jewels and other art craft made with coconut, palmy, calabash… Pointe des Châteaux road – Saint-François.
---
Blanc du Nil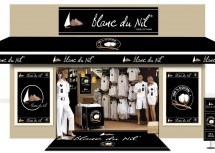 Blanc du Nil is located in Shopping Mall Desmaraies in Basse-Terre, Basse-Terre. You will find elegant and casual clothes made with Egyptian cotton.
---
Bleu des iles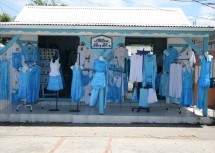 Bleu des iles is located in Sainte-Anne center. You will find beautiful blue clothes for women.
---
Dody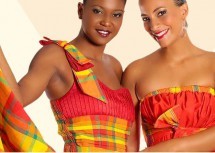 You will find beautiful madras dresses with english embroidery. colorful traditional dress got a boost with Dody.
---
Blé en herbe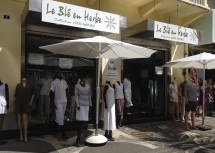 You will find clothes with 100% cotton. There is one in Pointe- a-Pitre and an other in Marina in Gosier.