LES VILLAS DE BOISVIN

Route de bel étang

97160 LE MOULE

The Boisvin villas are located in the town of Le Moule with a privileged geographical position, 15 minutes from the beach but also at the border of Sainte-Anne and Saint-François.
Whether you are a lover of paradise beaches or passionate about nature and hiking, staying in this complex will allow you to discover all the particularities of Guadeloupe and of this region where life is good. Many visits, but also the discovery of the very popular market of Le Moule on Wednesday in which you can taste all the flavors in fruits, vegetables and sorbets of all kinds.
After your walks you can relax at the edge of the swimming pool put at your disposal on the property.
In your accommodation you will benefit from a great comfort with a private spa, the covered terrace will allow you to enjoy the soft evenings around a barbecue.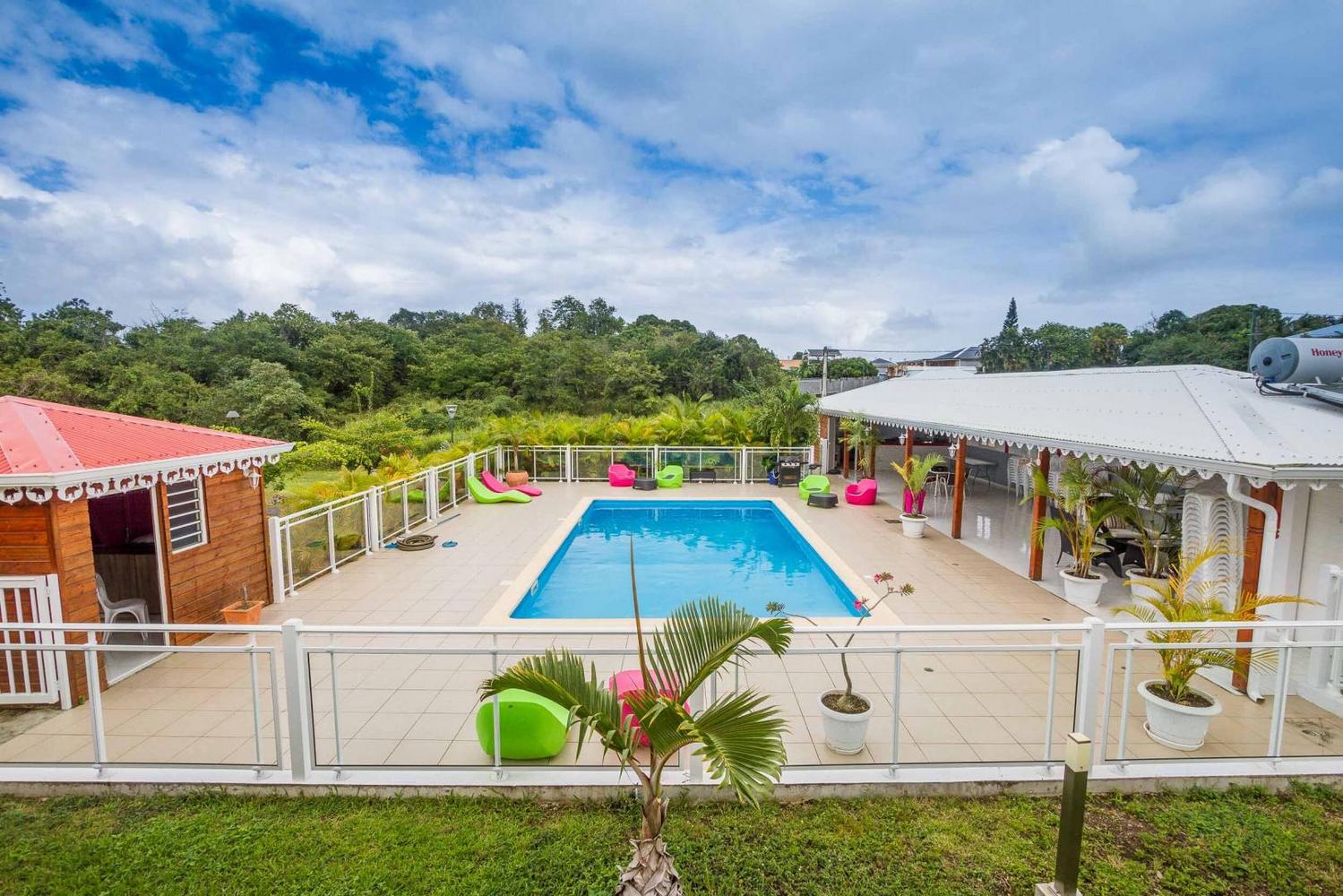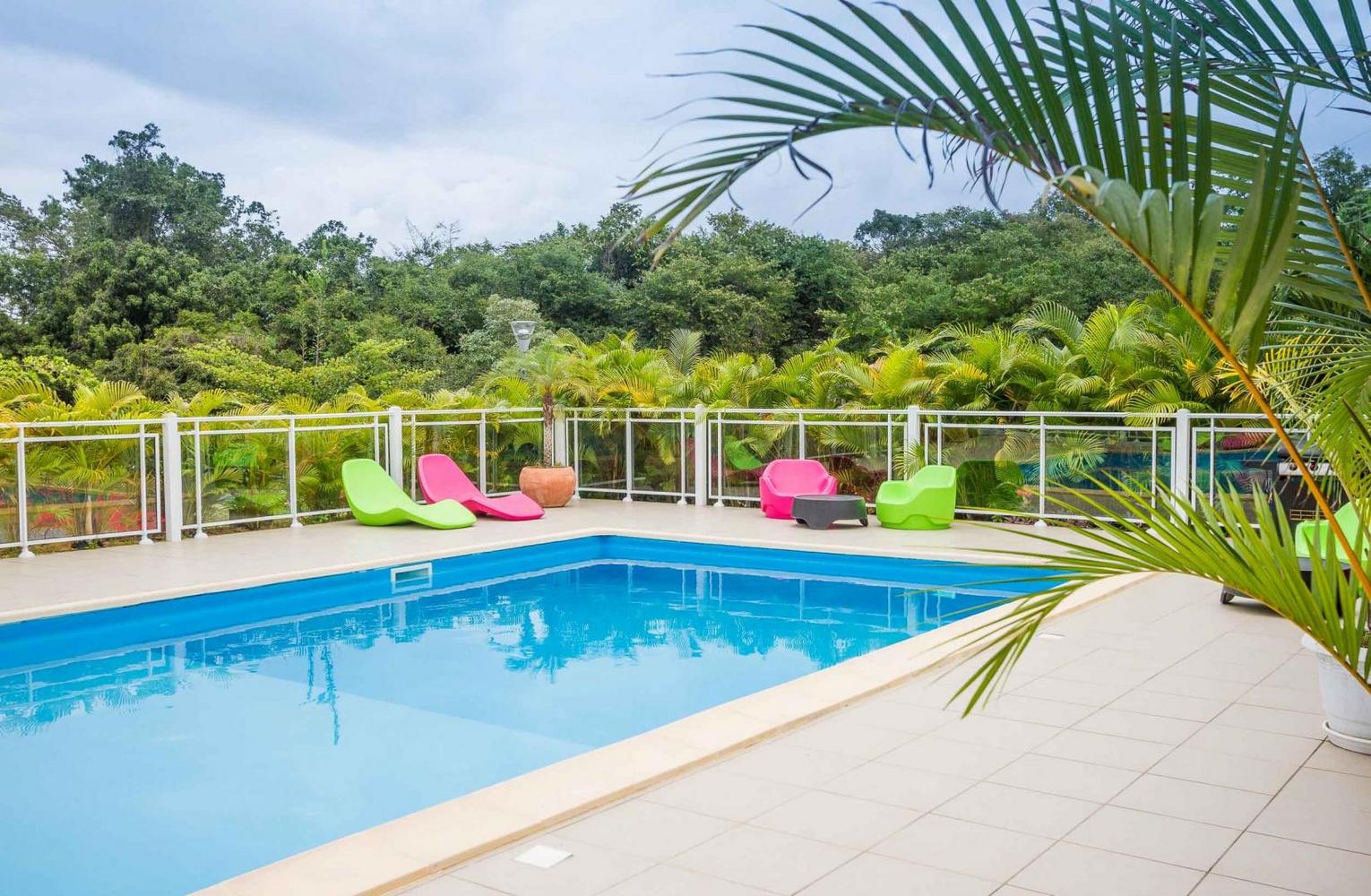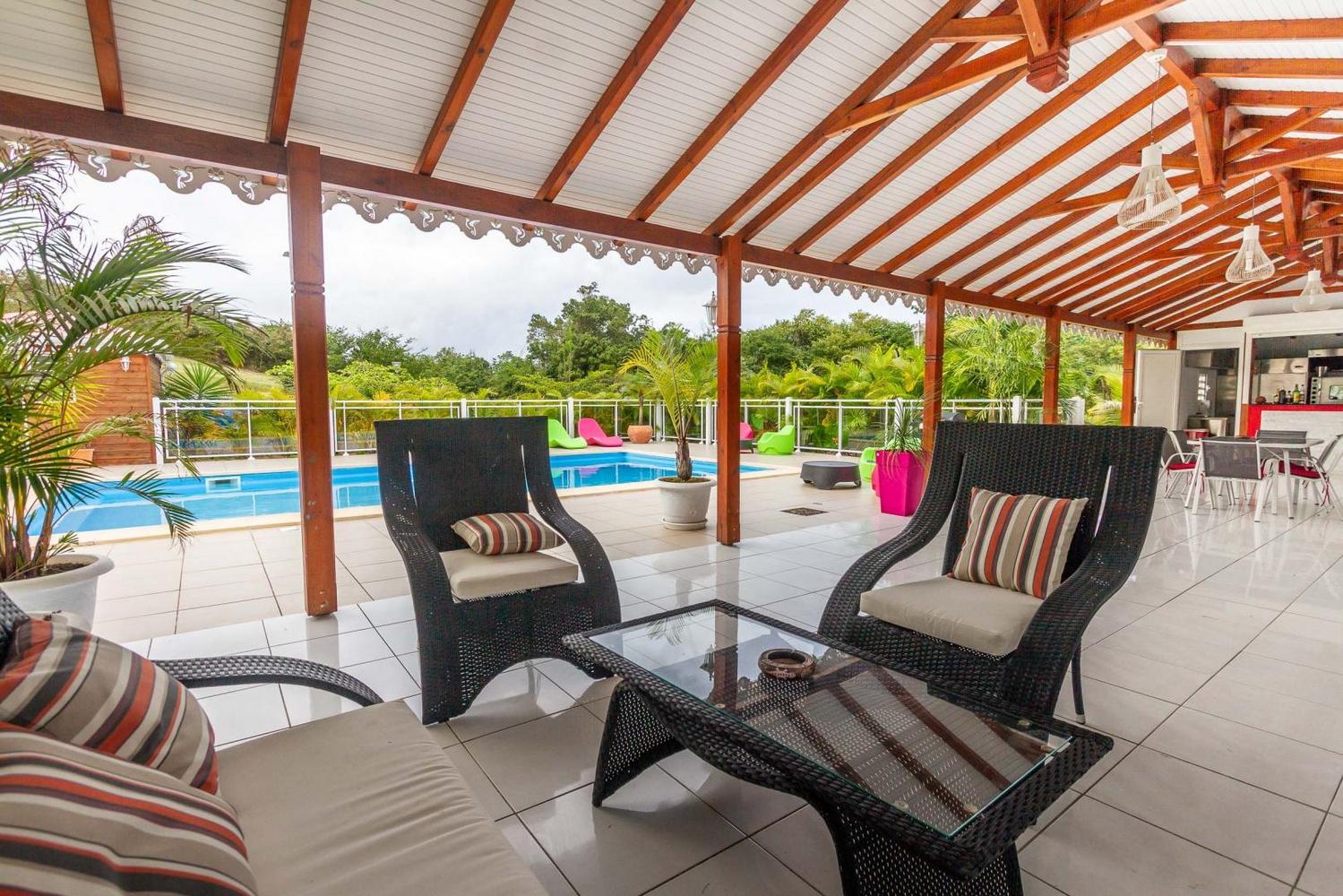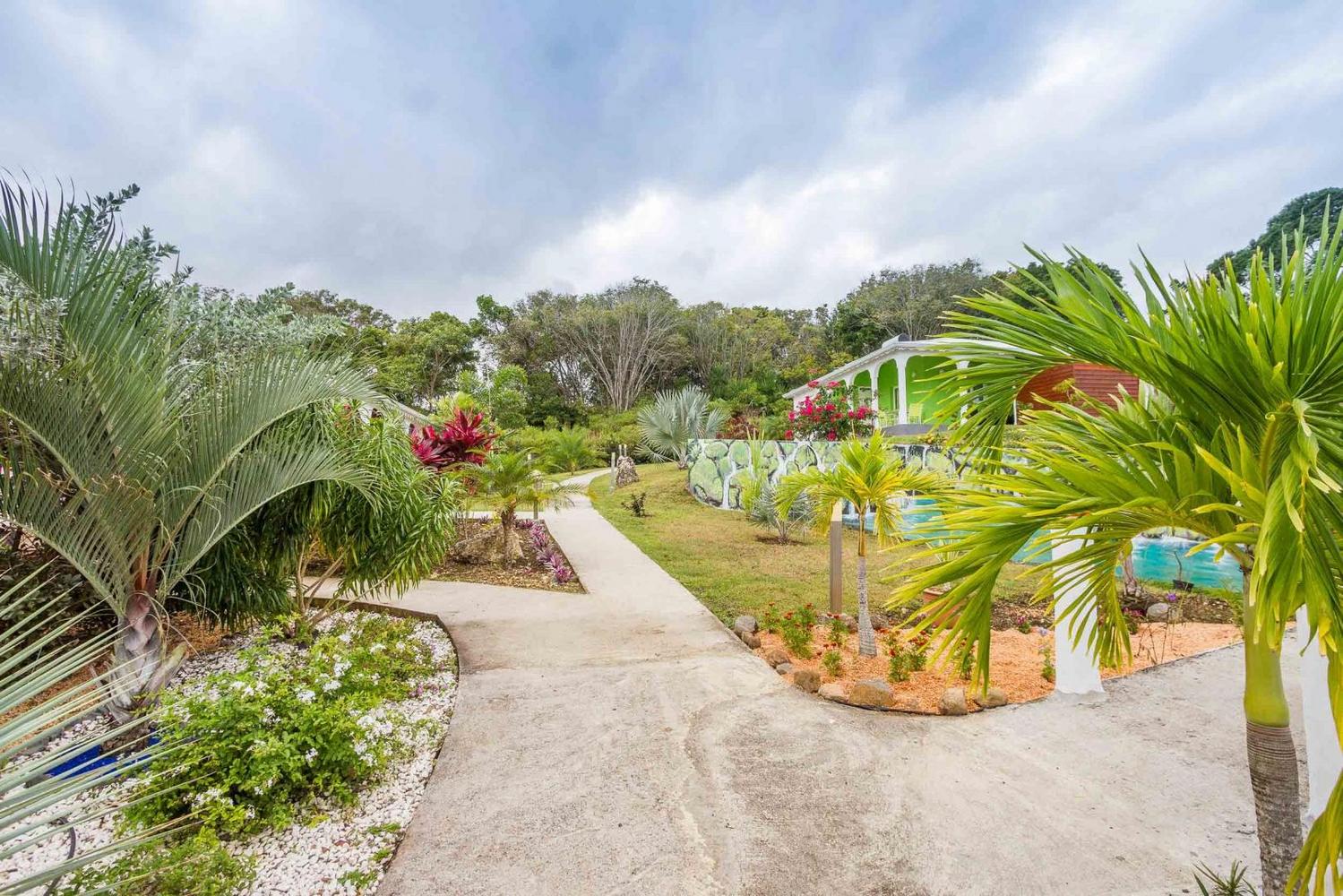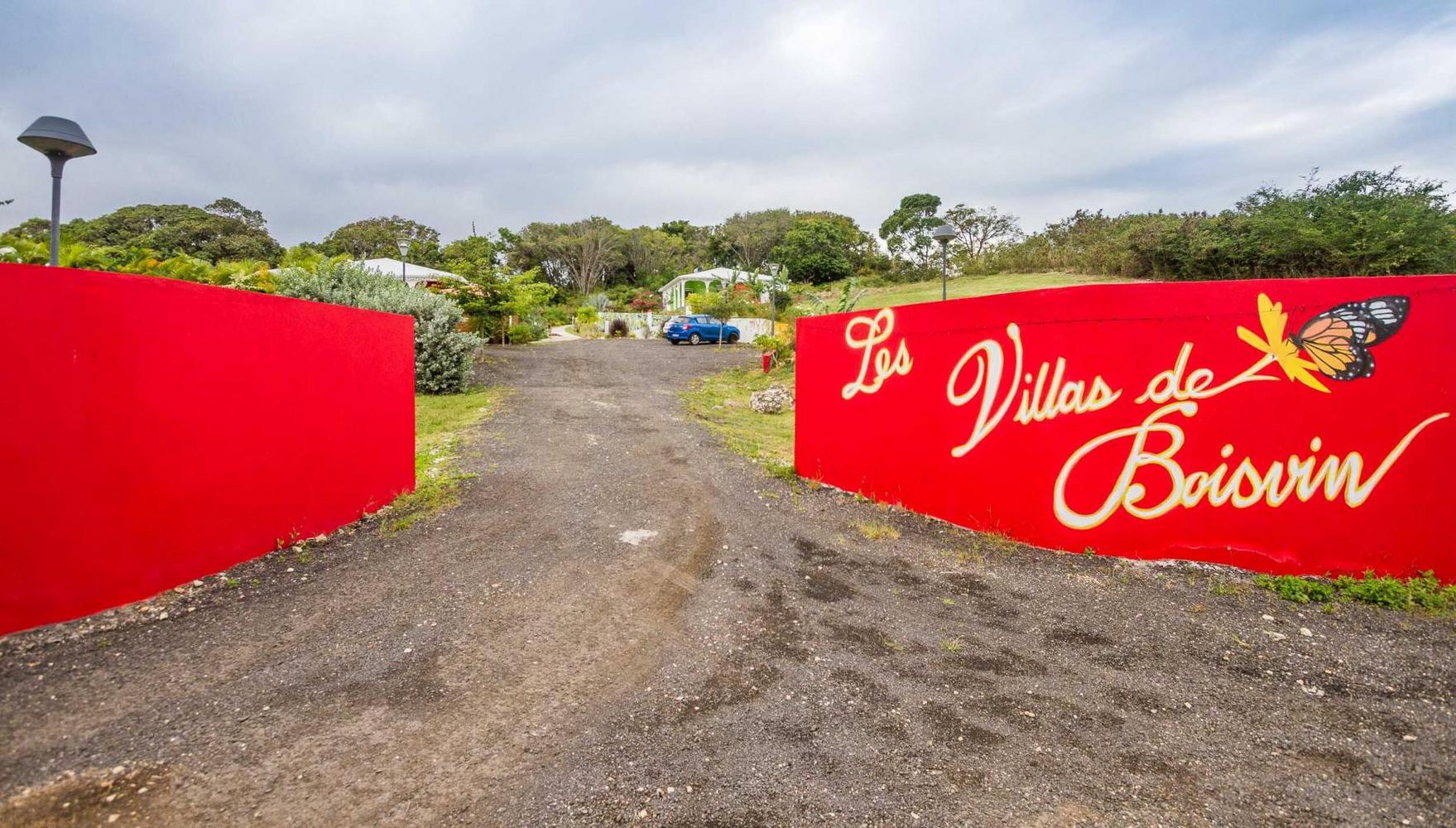 SERVICES AND FACILITIES INCLUDED
BBQ

Wi-fi

Spa pool

Shared pool

Sightseeing tours nearby

Garden

Terrace

OFFERS
Villa Hibiscus 3472

Price (per night) {{ bestDayPrice[6426].price }}€ {{ bestDayPrice[6426].discountPrice }}€

up to -{{ bestDayDiscount[6426].discount }}%

VILLA 4 sleeps

4 rooms | 2 rooms | 1 bathroom

Characteristics:

VILLA 4 sleeps
4 rooms | 2 rooms | 1 bathroom

Offer description:

In a flowery and ventilated setting on a vast plot of land comprising a set of 3 independent cottages, Villa Hibiscus with its private spa and a view of the pool, is composed as follows: - 2 air-conditioned rooms with a bed 160 - 1 shower room/WC - a 2nd independent WC - Living room, TV (satellite channels), Wifi - A fully equipped kitchen: refrigerator/freezer, oven, microwave, washing machine. Covered terrace, BBQ. Common swimming pool 9,5x5m, relaxation area. Parking space. Baby bed available on request. Sheets, towels and bath towels provided. 1st breakfast offered.

Services and facilities :

Sofa | Included
Table | Included
Chairs | Included
Sitting area | Included
BBQ | Included
Equipped kitchen | Included
Washing machine | Included
Microwave | Included
Oven | Included
Fridge | Included
Toiletries | Included
Shower | Included
Bath towel | Included
Travel cot | Included
Television | Included
Wi-fi | Included
Spa pool | Included
Beach nearby | Included
Garden | Included
Terrace | Included
Air conditionning | Included
Cable channels satellite channels | Included
Balcony terrace | Included


Our rates: {{ bestDayPrice[6426].price }}€ {{ bestDayPrice[6426].discountPrice }}€ per night

Villa Lilas 3473

Price (per night) {{ bestDayPrice[6430].price }}€ {{ bestDayPrice[6430].discountPrice }}€

up to -{{ bestDayDiscount[6430].discount }}%

VILLA 4 sleeps

4 rooms | 2 rooms | 1 bathroom

Characteristics:

VILLA 4 sleeps
4 rooms | 2 rooms | 1 bathroom

Offer description:

In a flowery and ventilated setting on a vast plot of land comprising a set of 3 independent cottages, Villa Lilas with its private spa and a view of the pool, is composed as follows: - 2 air-conditioned rooms with a bed 160 - 1 shower room/WC - a 2nd independent WC - Living room, TV (satellite channels), Wifi - A fully equipped kitchen: refrigerator/freezer, oven, microwave, washing machine. Covered terrace, BBQ. Common swimming pool 9,5x5m, relaxation area. Parking space. Baby bed available on request. Sheets, towels and bath towels provided. 1st breakfast offered.

Services and facilities :

Washing machine | Included
Microwave | Included
Oven | Included
Fridge | Included
Toiletries | Included
Shower | Included
Travel cot | Included
Spa pool | Included
Air conditionning | Included
Cable channels satellite channels | Included
Balcony terrace | Included


Our rates: {{ bestDayPrice[6430].price }}€ {{ bestDayPrice[6430].discountPrice }}€ per night

Villla Sapotille 3474

Price (per night) {{ bestDayPrice[6436].price }}€ {{ bestDayPrice[6436].discountPrice }}€

up to -{{ bestDayDiscount[6436].discount }}%

VILLA 4 sleeps

4 rooms | 2 rooms | 1 bathroom

Characteristics:

VILLA 4 sleeps
4 rooms | 2 rooms | 1 bathroom

Offer description:

In a flowery and ventilated setting on a vast plot of land comprising a set of 3 independent cottages, Villa Sapotille with its private spa and a view of the pool, is composed as follows: - 2 air-conditioned rooms with a bed 160 - 1 shower room/WC - a 2nd independent WC - Living room, TV (satellite channels), Wifi - A fully equipped kitchen: refrigerator/freezer, oven, microwave, washing machine. Covered terrace, BBQ. Common swimming pool 9,5x5m, relaxation area. Parking space. Baby bed available on request. Sheets, towels and bath towels provided. 1st breakfast offered.

Services and facilities :

Sofa | Included
Table | Included
Chairs | Included
Sitting area | Included
BBQ | Included
Equipped kitchen | Included
Washing machine | Included
Microwave | Included
Oven | Included
Fridge | Included
Toiletries | Included
Shower | Included
Bath towel | Included
Television | Included
Wi-fi | Included
Spa pool | Included
Garden | Included
Terrace | Included
Air conditionning | Included
Cable channels satellite channels | Included
Balcony terrace | Included


Our rates: {{ bestDayPrice[6436].price }}€ {{ bestDayPrice[6436].discountPrice }}€ per night

Spoken languages:French, Creole, English
Hotel location
Activities nearby