A sailer yachter
Above the sea
For centuries sailors from around the world have travelled in and around the archipelago. Today skippers participating in the legendary Route du Rhum race and amateur sailors have replaced the conquistadors. "Karukera" -the islands of beautiful waters are now The Guadeloupe Archipelago, Five islands to be discovered and rediscovered by sea.
Light Catamaran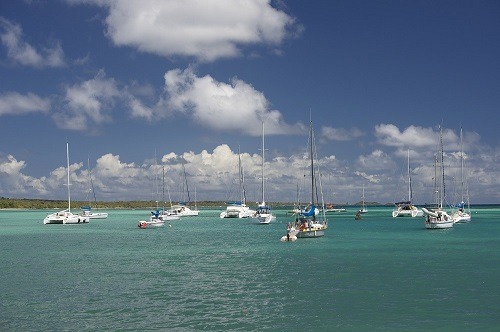 Hobbie -cat assembles many activities (several levels) and is aimed at young people or beginners.

Our archipelago is the ideal playground if you want to practice sailing and as most hotels has a nautical center where you can schedule sailing classes with a bilingual instructor.
---
Pick Your Bay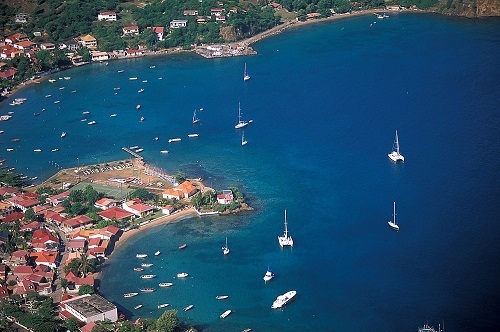 Deshaies Bay is the most beautiful of Basse-Terre. Deshaies is a popular port of call for sailers and yachters making roads in the Caribbean. You will find pavilions of all nationalities and excellent restaurants lined up on the water front.

Other landscape, other bay: Les Saintes Bay. Little pearl of the Guadeloupe archipelago, Pirates had already moored their boats there a long time ago and since that time, nothing has changed, the bay is still popular with sailors and yachters.

Les Saintes Bay is a proud member of the UNESCO Most Beautiful Bays in the World Club!

---
Route du Rhum
A popular hangout for top sailors, since 1978 the Guadeloupe Islands have hosted the Route du Rhum, the legendary sailing race from Saint-Malo in Main land France to Pointe-à-Pitre every four years.

It's a very famous and highly acclaimed event with around 2 million people at the departure on the pier of Saint Malo and Vauban in Brittany. Every year, the race finishes in Pointe- à -Pitre for a big celebration. From the first to the last participant, the population will be present to welcome the courageous sailers!

---
TradeWinds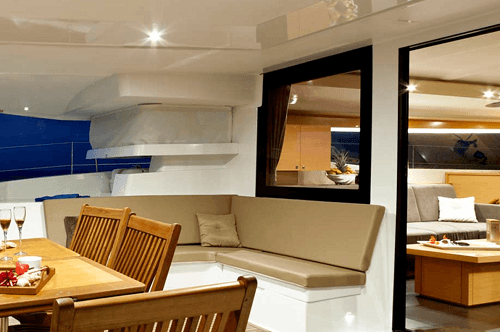 Located in the Marina of Le Gosier, TradeWinds offers the opportunity to travel through the different islands of the archipelago aboard a luxury catamaran and discover our secret spots!

With more 20 years of experience, TradeWinds invites you to escape to a world where relaxing, exquisite sea-to-table dishes and unforgettable memories will be on your everyday menu du jour!! Check out the day-by-day itinerary and start packing ! => ajout d'un CTA vers trade winds
---
TGVT - Traditional Sailing Race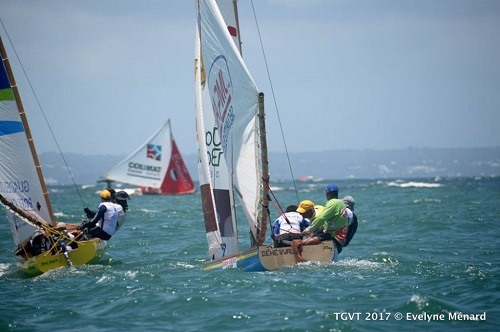 Sail around the Guadeloupe Islands with our traditional sailboats !Followed by thousands of afficionados with more than ten editions, The Traditional Guadeloupe Islands Sailing Race is a key stone to Guadeloupean culture.

During 9 days sailors cross around the archipelago aboard their traditional boats and celebrate at each of the 8 stops ! A must go if you are in the archipelago in July !
---
Marina Of Saint François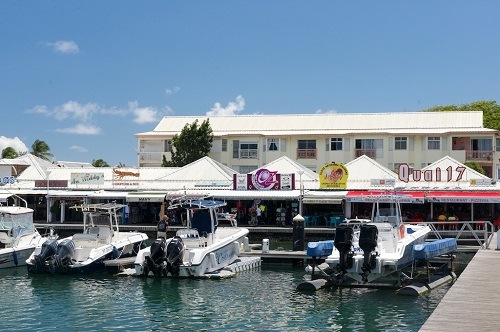 A Little heaven of peace along a beautiful lagoon, the Marina of Saint-François is located in the center of St Francois in Grande Terre. There you will find exquisite restaurants on the seafront, shops and a nautical center of course in case you want to try out Deep-sea fishing, kite surfing or rent a boat.

Enjoy a spacious and comfortable hobbie cat for a quiet navigation or if you want to take it to the next level, rent a yacht and browse all our gorgeous islands.

From the Marina, you can also take a ferry to Les Saintes, Marie-Galante, La Désirade and Petite Terre.