You have kids
Kid's Paradise
A child will never be as happy as on a beach, and the ones of the Guadeloupe Islands are magical. And what kid doesn't want to be Tarzan for a day? Well, we can make it happen…be ready for an unforgettable adventure!
Adventure Park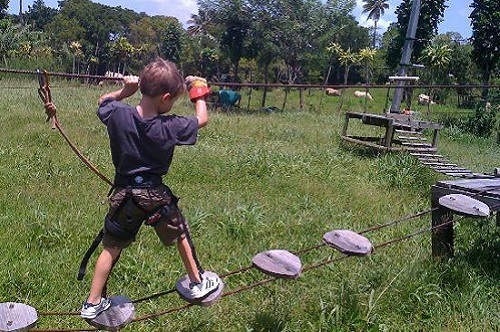 Try zip lining and become Tarzan for a day!

This safe fun will make you travel from tree to tree, an escape that your kids will never forget!

You can bring your family to Mangofil in St Claude or to Tapeur in Pointe-Noire, both parks will guarantee a unique experience!
---
Ti Bou Farm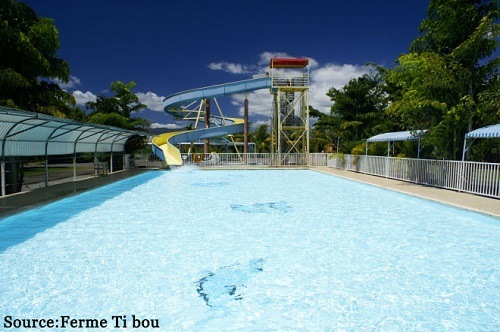 Located in Petit-Bourg, Ferme Ti Bou is an animal park where ostriches, peacocks, donkeys and exotic hens live in perfect harmony.

Children love it!

---
Ferry To Les Saintes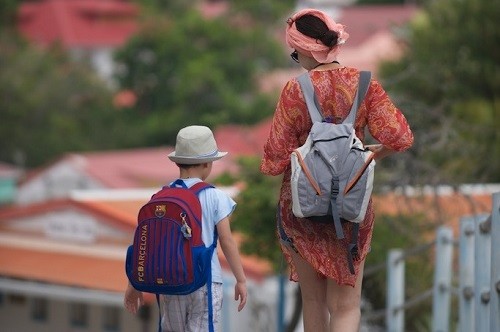 Spend an unforgettable day in Les Saintes! Take the 9 am ferry and discover this paradise island! Reach the top of the hill and visit Fort Napoleon, where your children can be soldiers for a day, in the middle of well preserved fortifications and cannons. They also will enjoy the spectacular view and they will make friends with the local iguanas!
Finish your day with a picnic at the magical Pompierre Beach, a cherry on top!

---
Valombreuse Garden
Valombreuse Garden is a floral garden that features many activities: water slides, monkey bars, horse riding…a paradise for kids!

Adults will appreciate a walk among the tropical plants, as well as the restaurant that offers many creole dishes.



---
Guadeloupe Zoo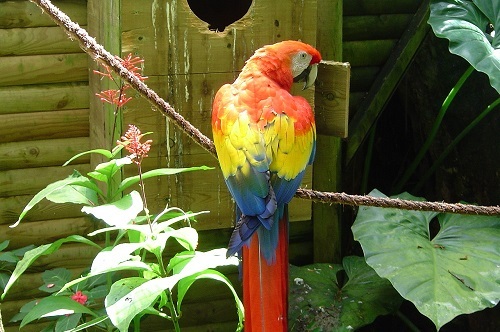 Located in the middle of the National Park, Parc des Mamelles is dedicated to the conservation of the rainforest and of different endangered species.

A true Noah's ark of modern times, it shelters 85 species originating from the Caribbean and Guyana: mammals, birds, reptiles and arthropods.

Your children will have the chance to meet Victor the Jaguar, and they will discover Kaz a Tarzan, a network of bridges, slides and secret passage ways!

The only problem is that you will have a hard time to convince them to leave…
---
Karukera Land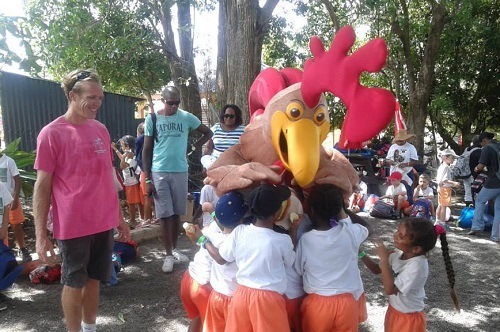 Karukera Land Park offers you relaxing and comfortable leisure moments in a lively and pleasant surrounding, right in the middle of the Guadelupe Island. Its tropical garden with exotic fruit and medicinal plants is ideal for nature lovers. Located in Delair, Sainte-Anne, it is a popular place for tourism overlooking the sea with animals from the island and also ponies, peacocks, lamas, swans, goats… Sporty people, children, and families : everyone will find something that suits them perfectly with the pétanque strip, the mini-golf, the playground areas, and the restaurant. Have fun !l
Sainte-Anne Beach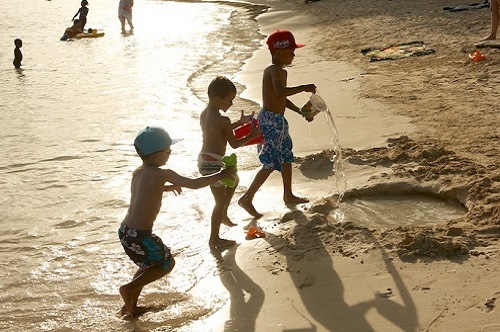 Illuminated until midnight, Ste Anne Beach is a lively place that your children will love!

They can easily spend the entire day making sand castles, playing ball or exploring the water.
And once they get hungry they will be able to enjoy a coconut sorbet, a chocolate churros or a "sinobol".

A great natural playground for your little ones!