Tips for travelers
Going to Guadeloupe Islands?
Download our miniguide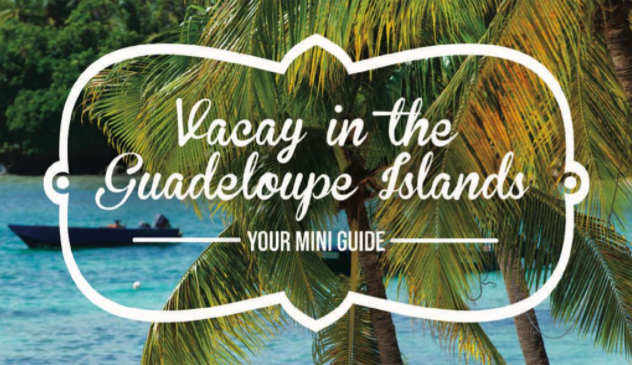 Tips for travelers
Climate
The Guadeloupe islands enjoy a temperate tropical climate thanks to the infuence of the ocean and the trade winds. Throughout the year, the air and water temperatures vary between 24 °C and 30 °C. Rainfall is very localised, short-lived and generally more common in mountain areas.
---
Where to stay?
A host of accommodation solutions is available for all budgets and all tastes: traditional hotels, modern hotel complexes (more common in Grande-Terre and Basse-Terre), bungalows on the beach, gites, small charming hotels or luxury villas to rent. In Les Saintes, Marie-Galante and La Désirade, there are a few small charming hotels and mainly gites and villas.

---
Getting around
A By car
The most practical method of transport. The road network (toll-free) is dense (except in the archipelago of Les Saintes and in La Désirade owing to their small size), well-maintained and provides access to the main tourist sites. Car and motorcycle hire companies can be found almost everywhere.

By taxi
A good alternative is to visit the Guadeloupe islands aboard a «Friendly Taxi» which offers quality services with a «shopping tour», or half-day and full-day excursions. To recognise them, look out for the «Friendly Taxi» logo on the vehicles and the drivers' uniforms at the harbour and the airport.

By bus
A typical experience, right down to the atmosphere that reigns inside, complete immersion into the Guadeloupe population!

From one island to another…
The five islands are all served by regular sea and air transport services.

---
Entry formalities
No visa is required. A Canadian passport is required (valid for three months before the planned return date to Canada).

From a country included in the GREEN zone (including Canada)

- Vaccinated travelers. Must present proof of a complete vaccination schedule

(A vaccinated person must show proof of a complete vaccination schedule, i.e.

7 days after the 2nd injection for double injection vaccines (Pfizer, Moderna, AstraZeneca); 4 weeks after injection for single injection vaccines (Johnson & Johnson); 2 weeks after injection (only one injection required) of a vaccine in persons with a history of Covid-19.

Unvaccinated minors can travel freely, they do not have to show proof of vaccination or self-insulate, if they accompany their parents who are themselves vaccinated. They will not be screened at departure.

- Non-vaccinated travelers

If they do not have a complete vaccination schedule, passengers aged 12 and over must justify their travel with a:

Compelling personal, family, emergency medical or professional reasons that cannot be postponed (certificate and supporting documents required)

Presentation of a negative RT-PCR test result less than 72 hours old or an antigenic test for the detection of SARS-CoV-2 N protein less than 48 hours old (for those over 11 years old).
---
Time Difference
The islands of Guadeloupe are 3500 kilometers from Montreal. They are located on the same time zone as Montreal, GMT - 4. In Guadeloupe, we do not change time in Winter, unlike in Canada.

THE TIME DIFFERENCE IN WINTER

When Canada is on wintertime, the islands of Guadeloupe are 1 hour ahead of Montreal. This means that when it is noon in Montreal, it is 1pm in Pointe à Pitre.



THE TIME DIFFERENCE IN SUMMER

When Canada switches to daylight saving time, the islands of Guadeloupe do not change time and therefore there is no time difference. Thus, during the summer, when it is noon in Montreal, it is noon in Pointe à Pitre.
---
Currency
The currency is the Euro. The coins and notes are the same as those used in Europe.
The main French banks are represented and are generally open Monday to Friday from 8 am to 4 pm. Some agencies are open on Saturday from 8 am to 1 pm.

Cash dispensers can be found in large towns and villages.

N.B.: checks from outside of the island are often refused. All the banks and most of the hotels exchange traveller's cheques and foreign currency. There are also several automatic exchange counters and exchange desks near the arrival points (ports and airport). Chèques vacances holiday vouchers are accepted.
---
Post Office
Easily recognisable by their yellow and blue sign, post of"ces can be found in all towns.

The postage rates in force are the same as those in mainland France.
---
Telephone
The telephone network is automatic throughout the archipelago for mainland France and offers satellite communications for other countries. The 10-"gure numbering system is the same as in mainland France.

It is possible to "nd telephone booths accepting telephone cards and credit.