Apartment/Studio/Bungalow
LA KABANE & LA KAHUTE & LA KAZALIA
Ravine des Cayes

97140 Capesterre-de-Marie-Galante

La Kabane Capesterre-de-Marie-Galante offers 2 Bungalows:

- La kabane 2 adults & 2 children;
-The Kahute 2 adults.

Perched on a cliff, our bungalows offer a magnificent sea view in a quiet environment in the heart of a small wood. Here no key, no air-conditioning, no television, we live in/out, local fauna and whales passing by.

Live to the rhythm of the authentic West Indies, lulled by the purr of the waves and the softness of the trade winds...

The advantages of our establishment:

- Authentic stay;
- Sea nearby;
- Breathtaking view of the ocean.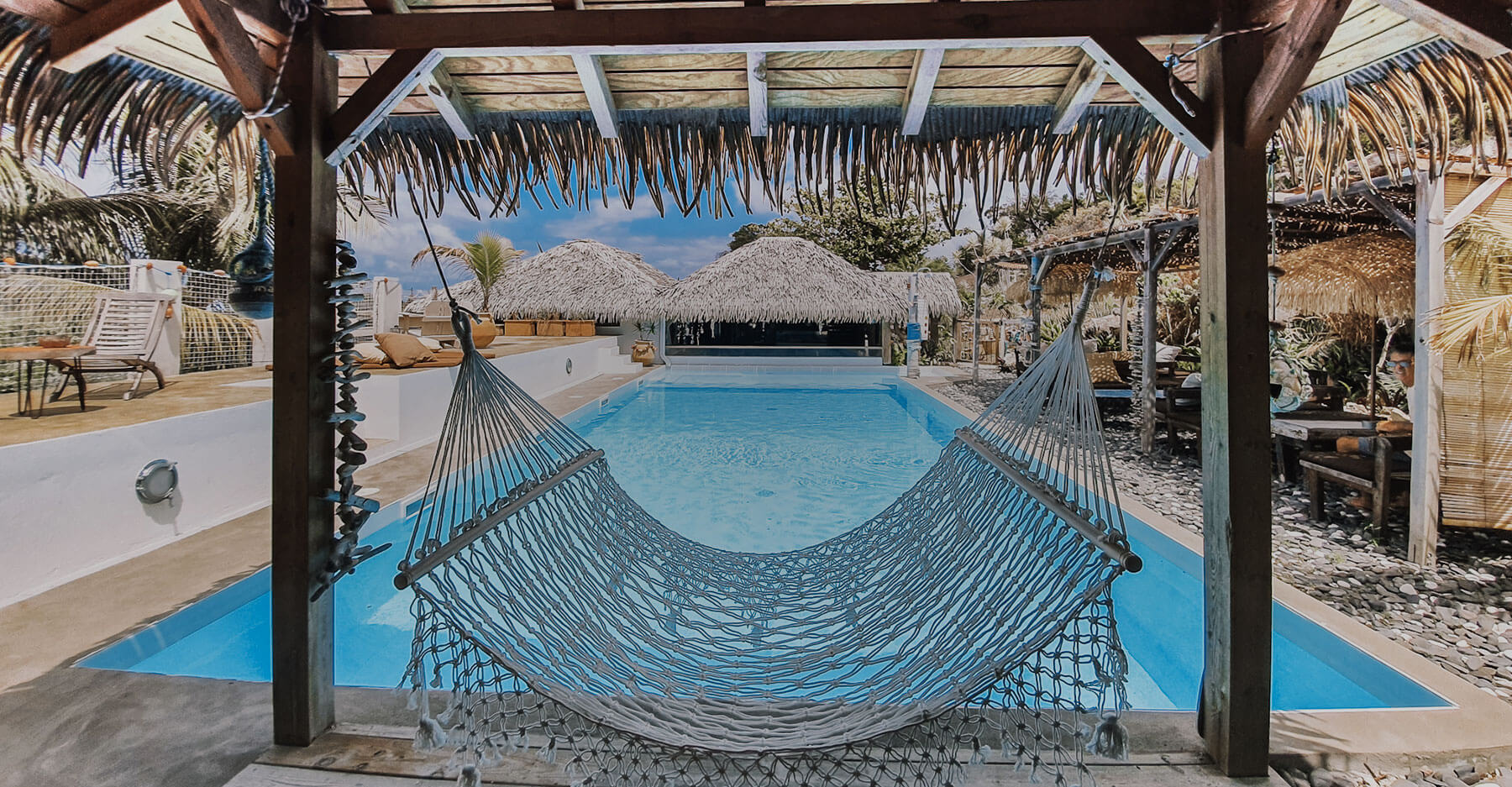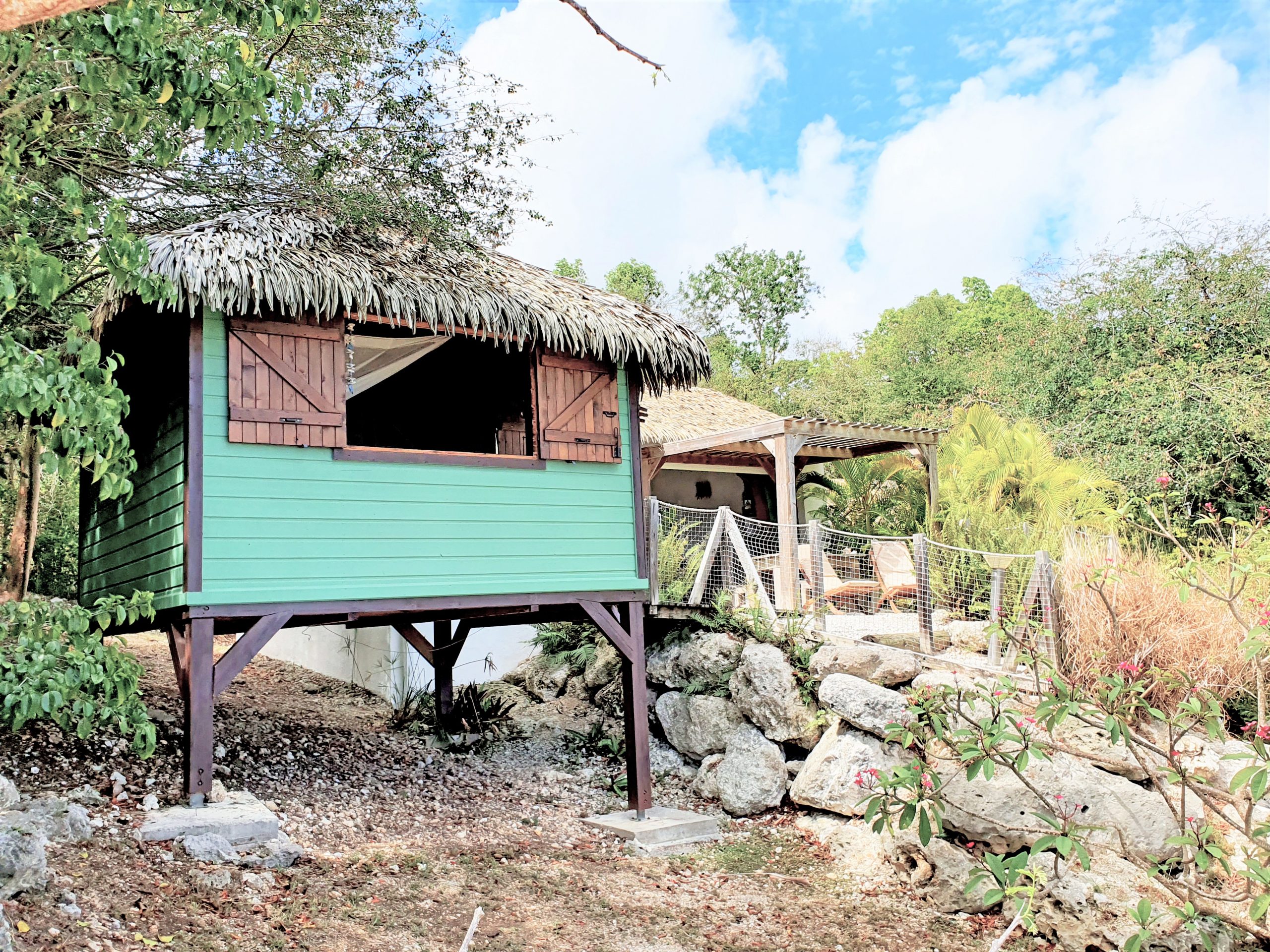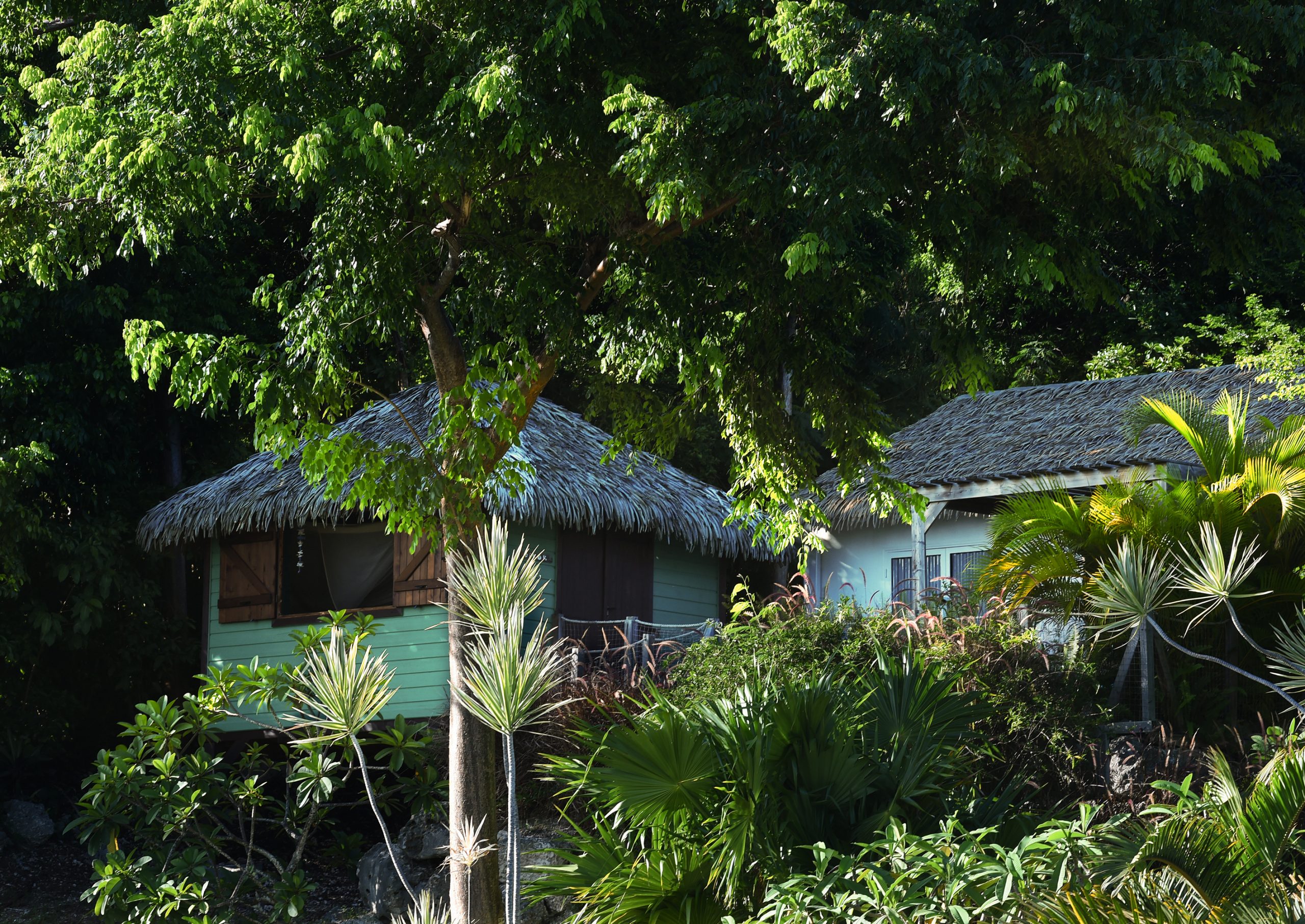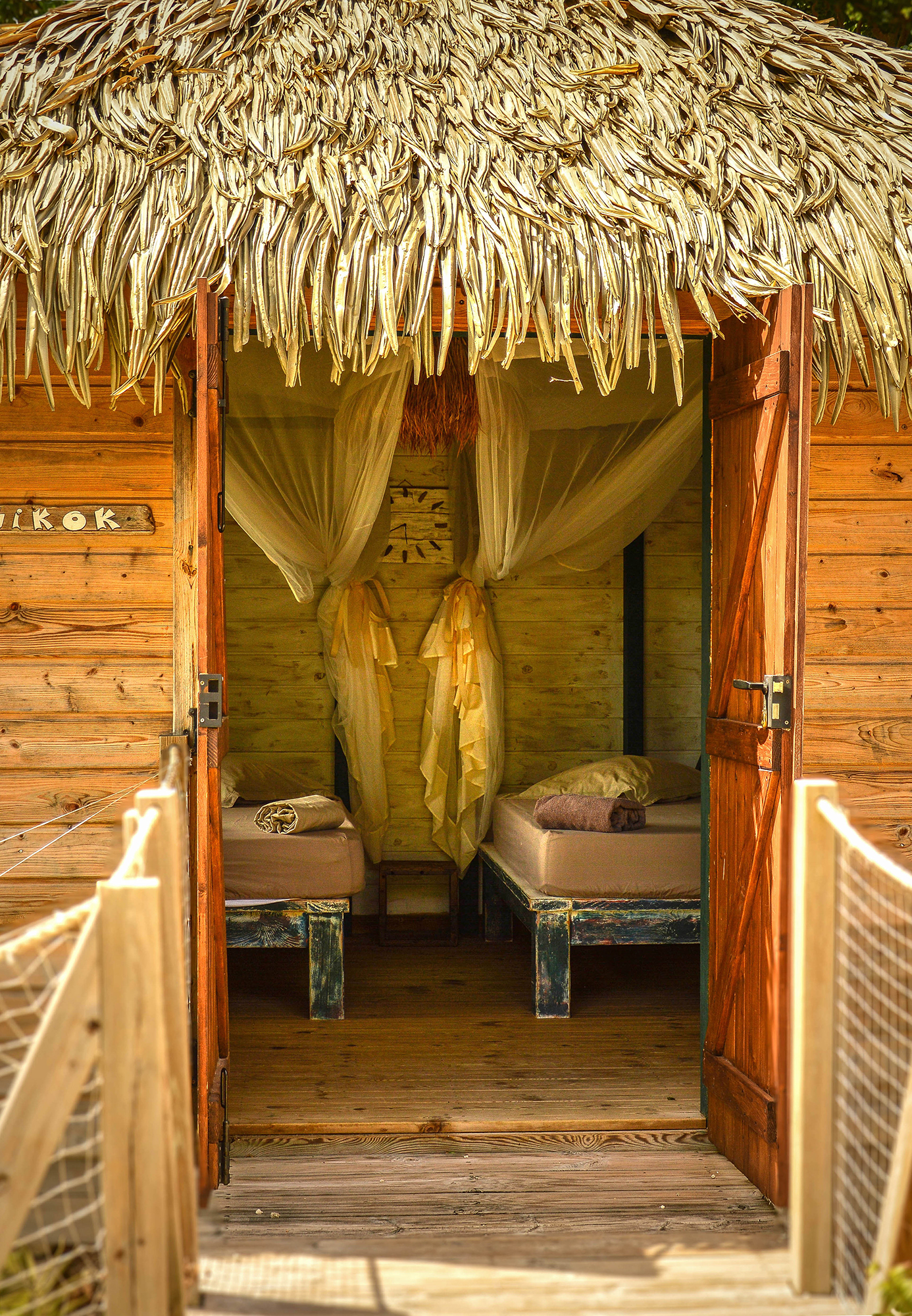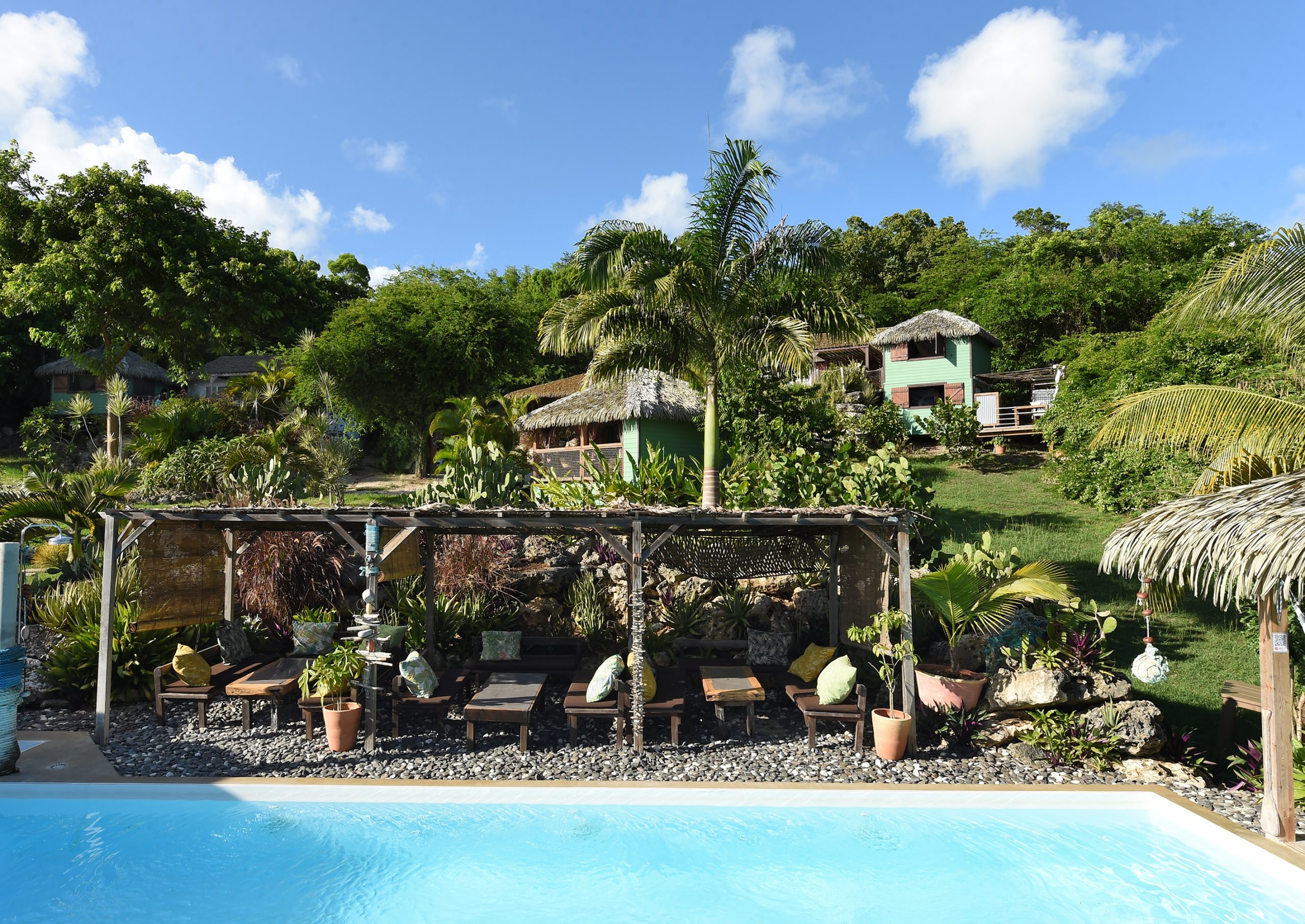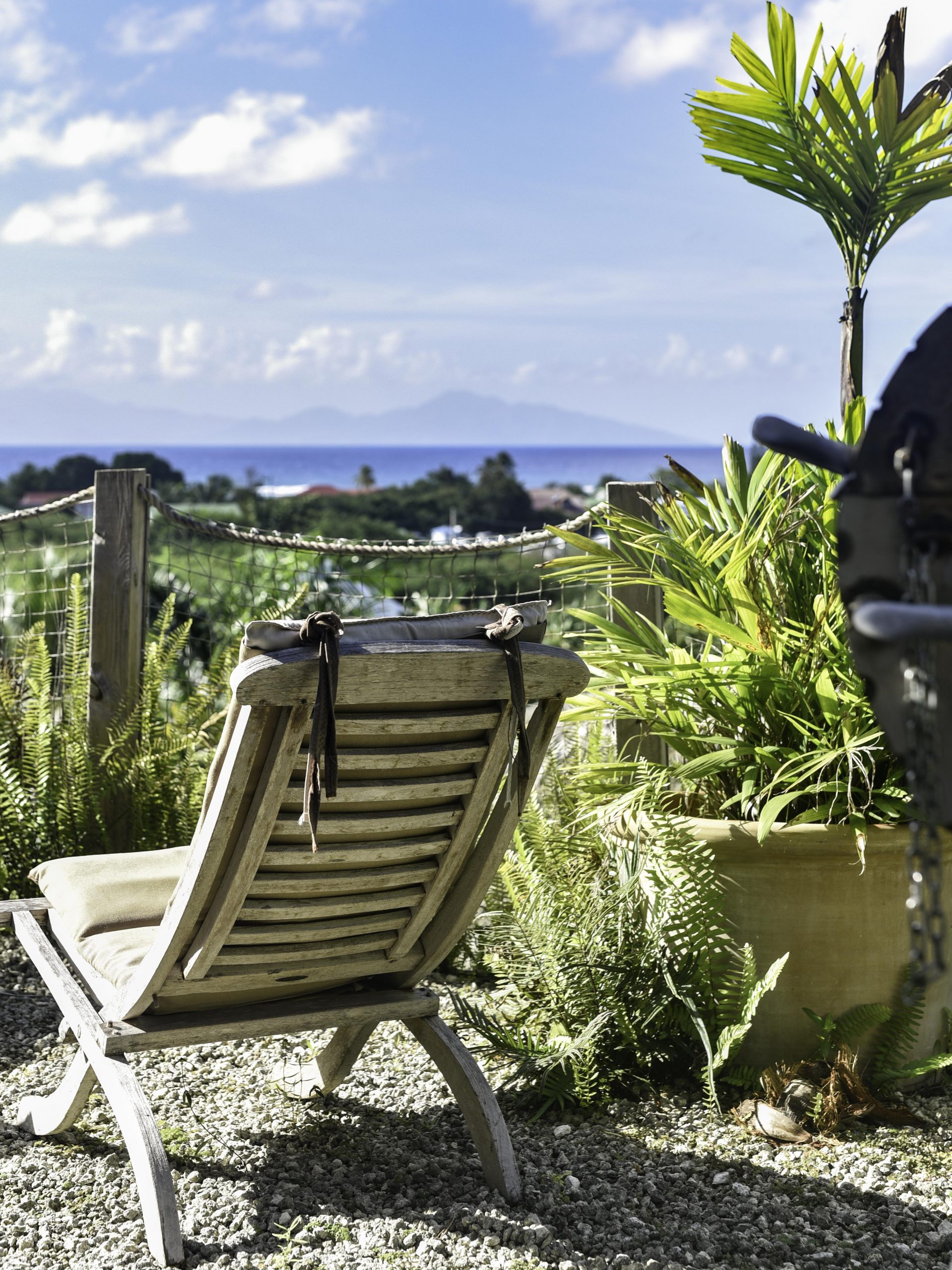 SERVICES AND FACILITIES INCLUDED
Wi-fi

Family rooms

Car park

OFFERS
La Kabane

Price (per night) {{ bestDayPrice[6282].price }}€ {{ bestDayPrice[6282].discountPrice }}€

up to -{{ bestDayDiscount[6282].discount }}%

BUNGALOW - GÎTE 4 sleeps

2 rooms | 1 room | 1 bathroom

Characteristics:

BUNGALOW - GÎTE 4 sleeps
2 rooms | 1 room | 1 bathroom

Offer description:

Bungalow 1 bedroom for 2 Adults and 2 children. Minimum stay 2 nights. The room with king size bed is equipped with a mosquito net and a fan and opens onto a terrace with a whirlpool bath & magnificent sea view. Dining area, hammock & sofa under the gallery.

Services and facilities :

Table | Included
Chairs | Included
Sun lounger | Included
Sitting area | Included
Mosquito net | Included
Equipped kitchen | Included
Fan | Included
Gaz cooktop | Included
Fridge | Included
Private bathroom | Included
Bathtub | Included
Beach nearby | Included
Family rooms | Included
Balcony terrace | Included


Our rates: {{ bestDayPrice[6282].price }}€ {{ bestDayPrice[6282].discountPrice }}€ per night

La Kahute

Price (per night) {{ bestDayPrice[6283].price }}€ {{ bestDayPrice[6283].discountPrice }}€

up to -{{ bestDayDiscount[6283].discount }}%

BUNGALOW - GÎTE 2 sleeps

2 rooms | 1 room | 1 bathroom

Characteristics:

BUNGALOW - GÎTE 2 sleeps
2 rooms | 1 room | 1 bathroom

Offer description:

One bedroom bungalow for 2 persons. 2 nights minimum. The spacious room with a 180 cm bed is equipped with a mosquito net and a fan overlooking the bathroom with sea view. The kitchen is equipped with a combi-cold, an induction hob, a mini oven, a microwave and all the necessary utensils. Dining area on the sea side and reading area & chill on the wood side. La Kahute is next to La Kabane, without opposite with access and private parking, these 2 cabins offer a capacity of 6 beds.

Services and facilities :

Sofa | Included
Table | Included
Chairs | Included
Mosquito net | Included
Equipment for ironing | Included
Equipped kitchen | Included
Fan | Included
Wardrobe | Included
Private bathroom | Included
Shower | Included
Wi-fi | Included
Beach nearby | Included
Family rooms | Included


Our rates: {{ bestDayPrice[6283].price }}€ {{ bestDayPrice[6283].discountPrice }}€ per night

La Kazalia

Price (per night) {{ bestDayPrice[6970].price }}€ {{ bestDayPrice[6970].discountPrice }}€

up to -{{ bestDayDiscount[6970].discount }}%

BUNGALOW - GÎTE 2 sleeps

2 rooms | 1 room | 1 bathroom

Characteristics:

BUNGALOW - GÎTE 2 sleeps
2 rooms | 1 room | 1 bathroom

Offer description:

This wooden bungalow overlooks the town of Capesterre and offers an exceptional view of the turquoise waters of the lagoon and the beaches of La Feuillère. A large kitchen for the gourmets, it is not a kitchenette! It is equipped with a combi-cooler, a 4-burner stove, an oven and everything you need to cook in the best conditions and with a sea view. A bedroom with en-suite bathroom, king-size bed and mosquito net. A gallery with dining area overlooking the beautiful tropical garden and a great view! You will benefit from the softness of the trade winds, very appreciable during the hot season, here no air conditioning... The Kazalia has a washing machine, very useful for long stays.

Services and facilities :

Wi-fi | Included
Beach nearby | Included
Family rooms | Included
Air conditionning | Included
Car park | Included
Equipped kitchen | Included
Washing machine | Included
Microwave | Included
Fridge | Included
Cot | Included
Balcony terrace | Included


Our rates: {{ bestDayPrice[6970].price }}€ {{ bestDayPrice[6970].discountPrice }}€ per night

Contact Information
La Kabane & La Kahute & La Kazalia
Ravine des Cayes
Capesterre-de-Marie-Galante
FRANCE
+590 690 62 03 38