Bliss Seeker
Pamper yourself
Guadeloupe Islands are the perfect place to recharge your batteries! Pamper yourself with the many natural therapeutic wonders across our five islands. Experience our natural hot springs, as well as our sulphur and mud baths. Treat yourself with fresh fruit pulp wraps (papaya, guava, mango, lime, cocoa) or with a massage using essential oils derived from flowers, plants, and fruits. Enjoy those treatments, and more, at any of our award-winning spa retreats.
Catch A Hot Spring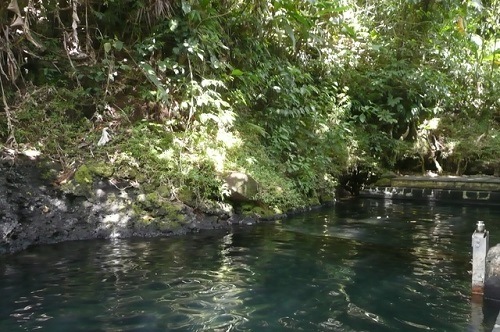 Our many natural hot springs are not to be missed! Particularly the springs of Basse-Terre which are supplied with hot water from La Soufrière volcano: check out the "Source de Thomas" in Bouillante, the Matouba hot springs and the "Bains Jaunes" in Saint-Claude, the Sofaïa sulphur baths in Sainte-Rose, and the Dolé hot springs in Gourbeyre.
---
Medicinal Plants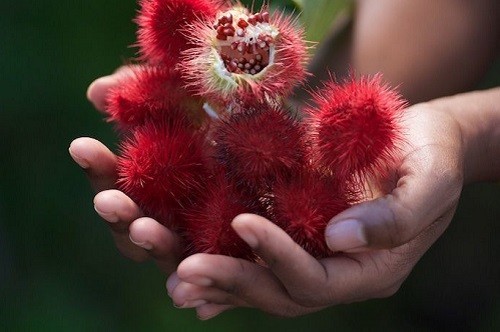 With more than 500 species of plants, the Guadeloupe Islands feature a large range of natural treasures and an amazing biodiversity. Immerse yourself in the traditions of Guadeloupe by participating at one of the medicinal plants workshops.
Conducted in a friendly atmosphere, those workshops are lead by well-known specialists, who will be happy to share their secrets with you.

As a reference, the medicinal plants of the Guadeloupe Islands are now listed as part of the French pharmacopoeia.

---
Mud Bath in Vieux-Bourg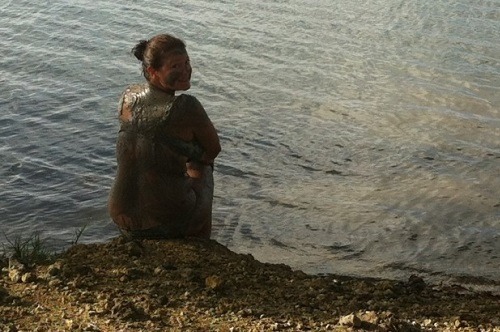 The mud baths at Babin beach in Vieux-Bourg (Morne-à-l'eau, Grande Terre) are reputed to provide relief from rheumatism, and to make a particularly soft skin. The clay, with its sulphur smell, has therapeutic properties that can relieve osteoarthritis, joint problems as well as skin problems.

The mud baths of Vieux Bourg are visited by families and friends, and are enjoyed by people of all ages.

---
Pamper Yourself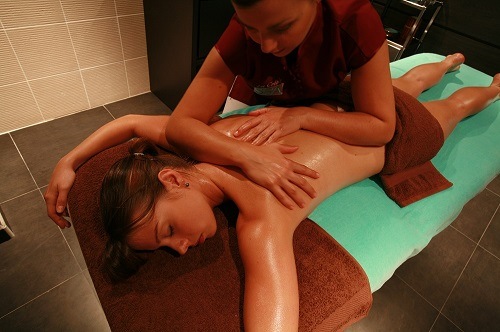 The spas of the hotels of Guadeloupe offer a unique experience to their visitors: relaxing and invigorating in the same time. Check out the Domaine de la Pointe Batterie*** Spa in Deshaie and enjoy a spectacular ocean view on top of the beauty care, visit La Creole Beach Hotel & Spa****in Gosier and take advantage of a stress relieving chocolate massage!

In St Anne, the Toubana Hotel & Spa offers a stimulating body massage using essential oils made of flowers and fruits from Guadeloupe, and in St Francois, the Plantation Resort Golf & Spa**** uses coffee and papaya flavored products that will give you a refined and shinny skin!


---
Sulphurous Bath Of Sofaïa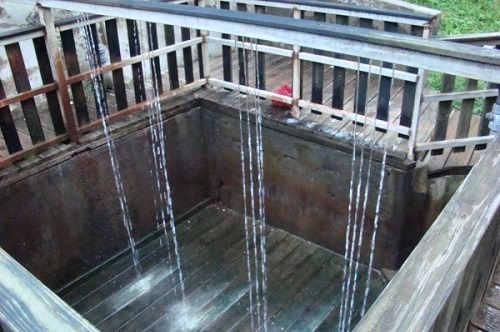 Located in Sainte-Rose, the sulfur baths of Sofaïa are very valued by the Guadeloupeans.

The water at 87.8°F features healing powers and treats rheumatism and skin diseases.
The smell of sulfur might surprise you at first but you will quickly get used to it, and you will leave with an amazing feeling of well being. Access is free.
---
Tendacayou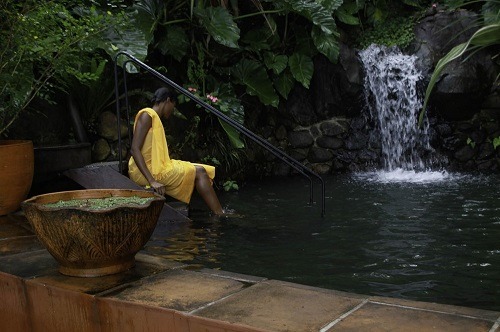 Habitation Tendacayou offers a magical retreat in the heart of the rainforest. Overviewing the sea, the new spa and the organic pond, invite to a communion with nature. The Turkish baths prepare for scrubs and for wraps made of fresh fruits pulp: papaya, guava, coconut, mango, vanilla, lime and cocoa. Masseurs and beauticians offer a variety of treatments for face and body.