Appartement & Studio & Bungalow
GÎTE THIJO GUADELOUPE

Thijo Guadeloupe

97122 BAIE MAHAULT

"Thijo Guadeloupe", a set of 2 independent lodgings with a common pool and jacuzzi, will be your cozy nest for a successful vacation in the center of Guadeloupe. Located in the countryside, these lodgings allies comfort and quality, they enjoy a covered terrace with an impregnable view on the mountain where it is good to relax after beautiful days of discovery.
You are located between the sea and the mountains, in love with nature and hiking you can go to the Basse-Terre for hiking, the beautiful rivers, diving without forgetting the discovery of the soufrière. In love with the beaches, you can easily go to the Grande-Terre to enjoy the turquoise beaches and fine sand. You will be ideally located to discover all the treasures of Guadeloupe.
Your hosts will give you good advice, as high as the services provided, simply inviting you to put down your bags for a total change of scenery.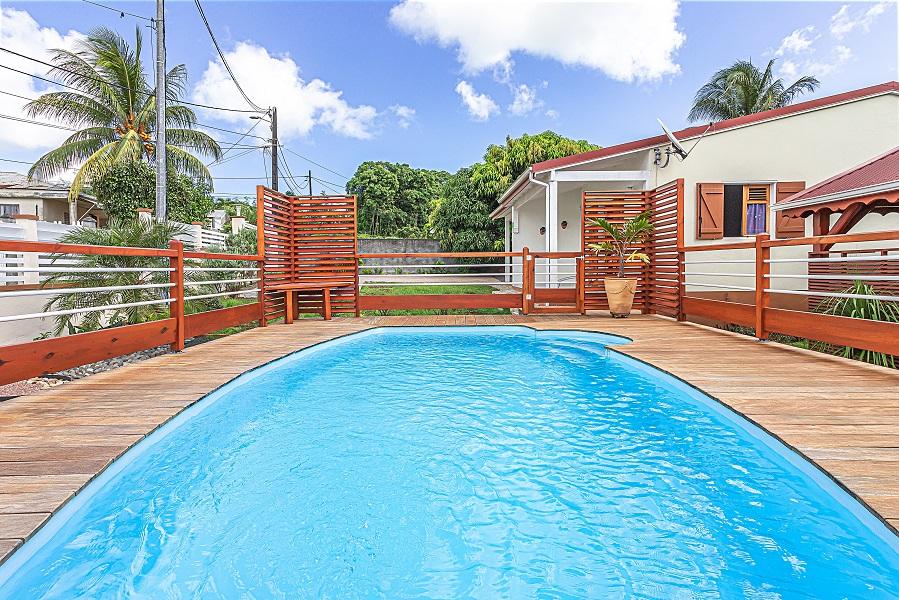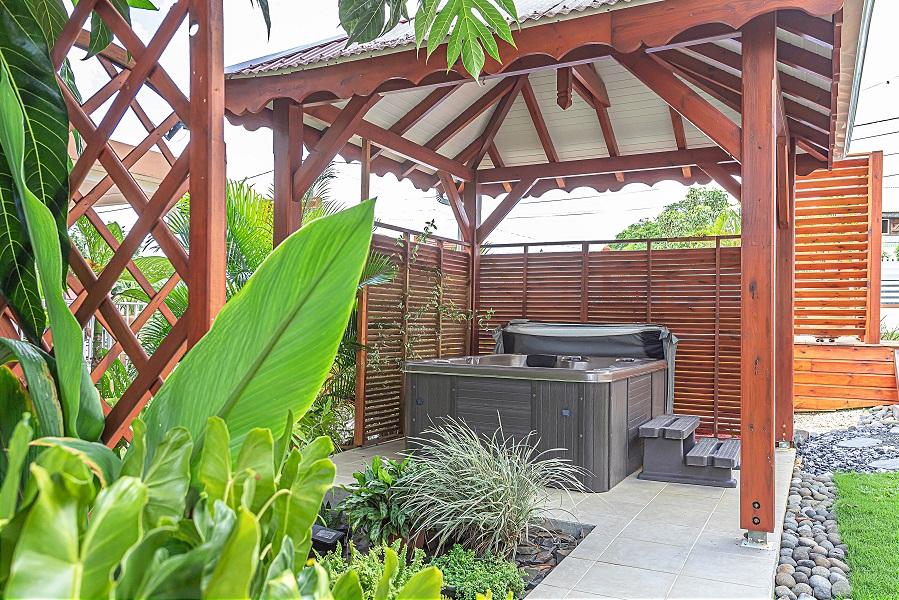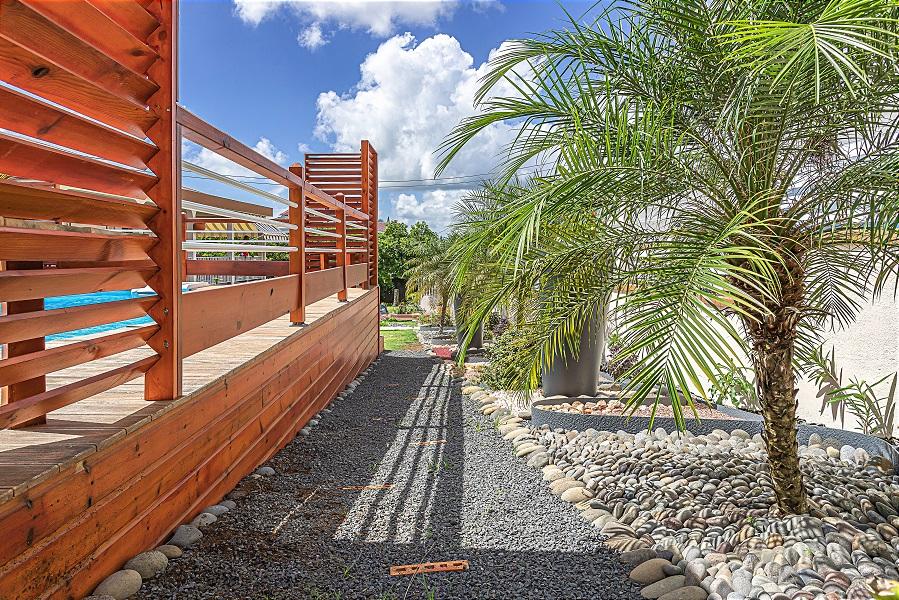 SERVICES AND FACILITIES INCLUDED
BBQ

Wi-fi

Private pool

Garden

Air conditionning

Car park

OFFERS
En ba pié fwiyapen la 4476

Price (per night) {{ bestDayPrice[6569].price }}€ {{ bestDayPrice[6569].discountPrice }}€

up to -{{ bestDayDiscount[6569].discount }}%

BUNGALOW - GÎTE 2 sleeps

2 rooms | 1 room | 1 bathroom

Characteristics:

BUNGALOW - GÎTE 2 sleeps
2 rooms | 1 room | 1 bathroom

Offer description:

"En pa pié fuiyapin la" of 47m2 independent and adjacent to the cottage 4477, consists of : - an air-conditioned room with a 160 cm bed - a shower room - an independent WC - a living room including a lounge area with a sofa bed, TV (satellite channels), Wifi - Equipped kitchen : refrigerator/freezer, oven, microwave Covered terrace, garden, BBQ. Parking space. Shared swimming pool and jacuzzi. Common laundry room. Possibility to accommodate 1 adult or 2 children (under 12 years old) for an extra charge of 140€/week/pers. Compulsory cleaning fee of 30.00€. A baby bed is available on request. Sheets and towels provided.

Services and facilities :

Sitting area | Included
BBQ | Included
Equipped kitchen | Included
Convertible sofa 2 places | Included
Microwave | Included
Oven | Included
Fridge | Included
Shower | Included
Bath towel | Included
Television | Included
Wi-fi | Included
Private pool | Included
Garden | Included
Air conditionning | Included
Balcony terrace | Included


Our rates: {{ bestDayPrice[6569].price }}€ {{ bestDayPrice[6569].discountPrice }}€ per night

En ba pié mango la 4477

Price (per night) {{ bestDayPrice[6573].price }}€ {{ bestDayPrice[6573].discountPrice }}€

up to -{{ bestDayDiscount[6573].discount }}%

BUNGALOW - GÎTE 4 sleeps

3 rooms | 2 rooms | 1 bathroom

Characteristics:

BUNGALOW - GÎTE 4 sleeps
3 rooms | 2 rooms | 1 bathroom

Offer description:

"En pa pié mango la" of 70m2 independent and adjacent to the cottage 4476, consists of : - 2 air-conditioned rooms each with a bed 160 - a shower room - an independent WC - a living room with a sofa bed, TV (satellite channels), Wifi - Equipped kitchen: refrigerator/freezer, oven, microwave Covered terrace, garden, BBQ. Parking space. Shared swimming pool and Jacuzzi. Common laundry room. Possibility of accommodating 1 adult or 2 children (under 12 years old) for an extra charge of 140€/week/pers. Obligatory cleaning fee in addition to 40.00€. A baby bed is available on request. Sheets and towels provided.

Services and facilities :

Chairs | Included
Sitting area | Included
BBQ | Included
Equipped kitchen | Included
Convertible sofa 2 places | Included
Microwave | Included
Oven | Included
Fridge | Included
Shower | Included
Bath towel | Included
Television | Included
Wi-fi | Included
Private pool | Included
Garden | Included
Air conditionning | Included
Balcony terrace | Included


Our rates: {{ bestDayPrice[6573].price }}€ {{ bestDayPrice[6573].discountPrice }}€ per night

Spoken languages:French, Creole, English
Hotel location
Activities nearby